Skiing and having fun in Lech – ski lessons for our little ones
The children's ski school in Lech am Arlberg
It makes Mum and Dad incredibly proud when the little ones whizz down the slopes enthusiastically without any fear. A wide range of lessons awaits your kids in Lech am Arlberg. In no time at all the little snow bunnies learn everything there is to know about skiing.
And right from scratch. What can you do in the meantime? Not worry for a start. And enjoy Lech's winter to the full by being sporty.
Lech children's ski school
Even the youngest ankle biters from 4½ years old quickly grasp how to turn properly: in group ski lessons kids aged up to 12 enjoy learning together and clarify who the front runner is at the end with the children's ski race. At the Lech children's club the smallest aged 3 and above come into contact with skiing through play and the stem turn is practised with great commitment at the Kinderland. The older ones really burn off their energy with pole training or freestyle training at the fun park. The Skischule Lech offers skiing lessons for skiers and snowboarders of every ability and any age.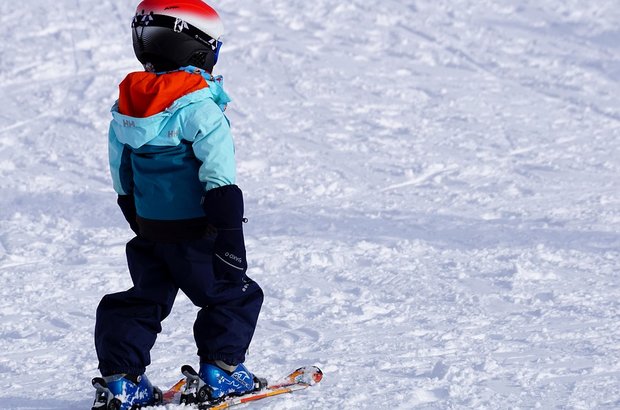 Skiing among children – with Lech's top ski instructors
Everything is easier when done together. And when you make new friends and motivate each other learning to ski is even more fun. In the colourful snowy adventure world in Lech am Arlberg your children are taught by highly qualified ski instructors using intelligent learning methods. You will be amazed how quickly your kids are safe on the slopes or will improve their skiing techniques!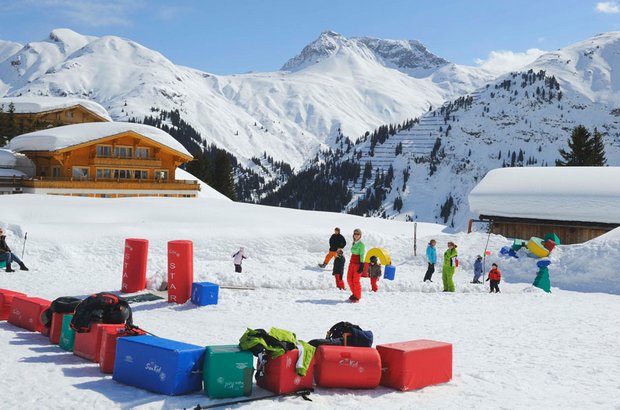 Private children's skiing lessons in Lech am Arlberg
The private lesson is the most efficient method to achieve maximum learning success in the quickest time for many children. At Lech children's ski school your children are given individual support totally coordinated to their physical requirements and wishes. Whether they are totally on their own or with brothers and sisters or friends, they are definitely always perfectly and personally supported with maximum safety.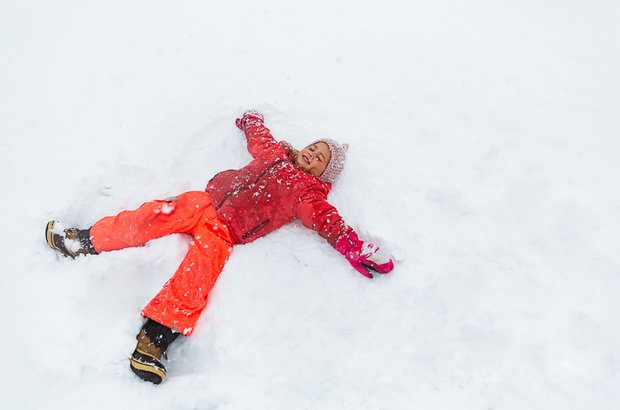 Early Bird – small groups up to five children at the most
An exclusive experience for extremely enthusiastic sporty children with highly motivated ski instructors.
Small groups with five children at the most guarantee each child the best possible individual support.
Early birds: the first group at Kinderland and on the ski lift and therefore an undisturbed lesson.
Awarded with a certificate of achievement and souvenir (no extra charge) at the end of the week.
Parents benefit from continuous reporting on their children's learning progress.
Have we convinced you with our varied offer of lessons? Then don't waste any time! Send your personal enquiry to us straight away! You will soon be enjoying the many possibilities in our children's ski lessons and of course your stay at the 4-star Hotel Aurora or in the Braunarl residence in Lech am Arlberg.