Carefree independence
NATURAL, AUTHENTIC, TRADITIONAL
Anyone who wants comfort, sincerity and wellbeing during their most wonderful time of the year and at the same time is looking for more space for personal fulfilment, can find their favourite spot in Lech am Arlberg in the holiday apartments at the Braunarl residence. Our
philosophy is very simple: a wonderfully easy mix of amenities with which we spoil you and a lovingly created basis to do something good for yourself.
Self-caterers and free spirits
Guests at the Braunarl residence in Lech appreciate their independence and the feeling of having a well-deserved change of scenery "within their own four walls". This togetherness allows families and groups in particular to spend a wonderful time in each other's company. The hostess Anna-Katharina Gusner is a Lech wild child and globetrotter herself. It's therefore not surprising that she totally rises to giving her guests authentic impressions of her home. It probably runs in the family as Anna-Katharina is the daughter of Diana Muxel from the next door Hotel Aurora. "My wish is that you can be active whenever you want. On any day. It's also my wish that you can switch off, relax and find peace and quiet when you want. On any day. In an idyllic and personal way, enticed a little bit into the past and yet in harmony with the modern world. I really appreciate what has already been created and manage the Braunarl residence with a great love of detail, sensitivity and creativity."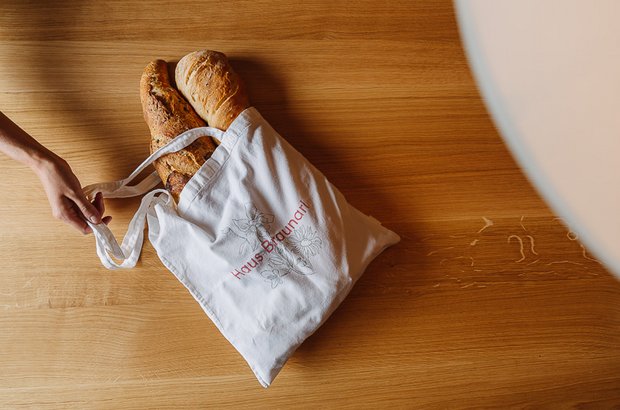 Surrounded by nature
Another important aspect of the Braunarl residence philosophy is that you are directly at the source as the guest. On the one hand at the source for special secret tips to do with Lech am Arlberg. And on the other hand at the source of the Lech mountains because you are in fact surrounded by them in your holiday apartment. Two resources that complement each other perfectly. Anna-Katharina is very happy to share her experiences and information about the endless variety of Lech and the region. And as she was born and bred in Lech it goes without saying that she has a great deal of that.
Explore the wonderful outdoors around the Braunarl residence in Lech am Arlberg too. Send us your non-binding booking enquiry straight away.