A FAMILY HOLIDAY MEANS BEING TOGETHER: ON THE ARLBERG AT ANY TIME OF YEAR
CREATE SHARED MEMORIES
Alongside work and school, there is often very little time for outings with the whole family during the year. And yet it's precisely these shared, fun memories that are so precious. The best thing is when every single member of the family feels at home. Because there is something available for all tastes and ages. Like here in Lech where parents and children can delight in countless options to organise their time together far away from everyday life. And above all enjoy it.
What is special about Lech am Arlberg is in fact this variety that invites you on voyages of discovery at any time of year. Whether it's summer or winter – there is one experience after the other here. And in the evening when you look into their tired but totally happy faces you're already looking forward to the next day that holds so much fun.
Time out in a winter wonderland: a family holiday in Lech
The sun smiles down from a blue sky, freshly fallen snow glistens enticingly: while you're still enjoying your breakfast coffee, the children have already been occupied for quite a while building snowmen. Together on your family holiday you experience magical ski slopes in the Arlberg ski resort, whizz down toboggan runs or discover shy forest animals during a snowshoe hike – wildlife watching with David. And while the snowflakes silently fall from the sky in the evening, you read the fairytale about Mother Holle to your children who are all warmly tucked up.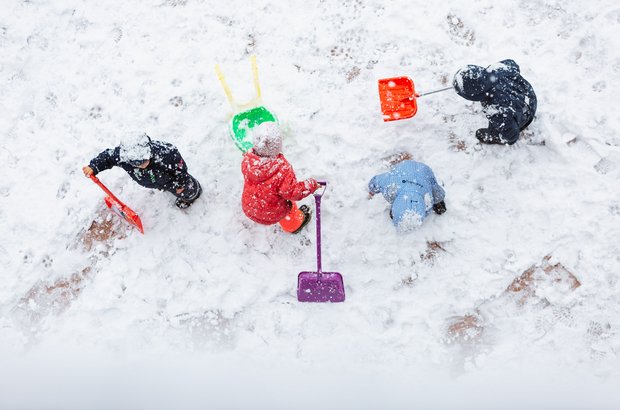 Summertime and blissful mountain pastures: family holidays in Lech
The last day at school is over. It's time to go on holiday. While the cities swelter in the scorching heat, you enjoy refreshingly cool mountain air, green mountain pastures and a whole load of sport and fun during your family summer holidays in Lech. Climbing, mini golf, family hikes, swimming and barbecue evenings are on the holiday agenda. And after a fulfilling day while the little ones are sleeping deeply, you enjoy a few relaxing hours together with your partner.
Are you also looking for the ideal place for your next family holiday? You're in just the right place here in Lech am Arlberg. Send us your non-binding holiday enquiry for the most beautiful time with your family now.