PHILOSOPHY AND CULTURE ON THE ARLBERG
THE PHILOSOPHICUM IN LECH
17/09 - 22/09/2024
The idea of establishing a centre for modern philosophical exchange in Lech was definitely not just a flash in the pan. The Philosophicum in Lech has been an internationally recognised institution with a massive media echo since 1997. The first Philosophicum on the Arlberg
attracted roughly 100 enthusiastic philosophers, ten years later the transdisciplinary symposium was already recording more than 500 visitors. Every year over four whole days the lectures and discussions revolve around current issues that interest people all over the world and prompt discourse.
The Philosophicum in Lech: current burning issues
When the founders of the Philosophicum in Lech held the first event of this kind on the Arlberg, it was virtually impossible to foresee what huge public interest and media echo it would cause over many years. All the lectures are recorded and also published: the Philosophicum on the Arlberg is prominently positioned with this respected book series. Leading minds from business, culture, religion and art develop perspectives on current burning issues, far removed from fashionable trends and popular opinions.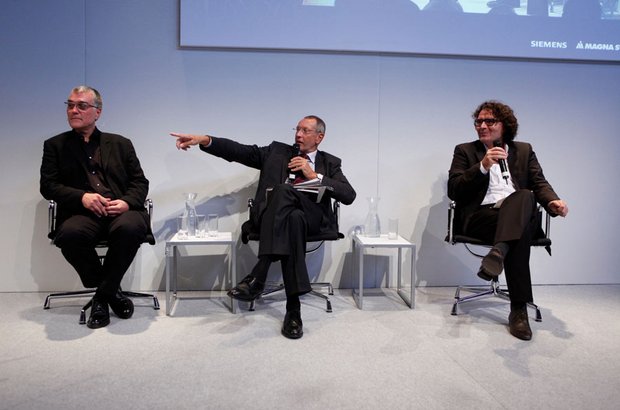 Think and act: the Philosophicum on the Arlberg
This respected symposium is open to an interested audience. As a result you can also attend the next symposium that always takes place in September. Money, religion, the pursuit of happiness or the question of infinity: the topics at the annual Philosophicum in Lech are chosen to be very broad and yet far from random. The establishment of the interdisciplinary symposium, which is rare in the German-speaking region, in the fascinating mountains of the Arlberg adds special charm and makes it hugely attractive.
Consider, listen and discuss the major issues of our time surrounded by alpine nature: be there at the next Philosophicum in Lech! Your home in Lech: the 4-star Hotel Aurora. Send a non-binding reservation enquiry off now!