EVENTS ON THE ARLBERG
LECH CLASSIC FESTIVAL
The Lech Classic Festival in the heart of the Lech mountains is a cultural event that shines equally with musical delights and the imposing natural scenery. Lovers of classical music can
project orchestra, musicians and soloists from the Vienna State Opera – they guarantee a first-class treat. Are you already getting excited?
How Lech sounds in the summer
Lech is famous in the meantime for its varied cultural programme in the summer. The Lech Classic Festival (2024 from 05/08 - 11/08) is just one of the many highlights in Lech though. It's certainly the most melodious of all the events though. Classical music fans enjoy an opulent and variety-packed 5-day programme crammed full of the finest music and superb artists. Be there when Lech starts to make music. You will love it!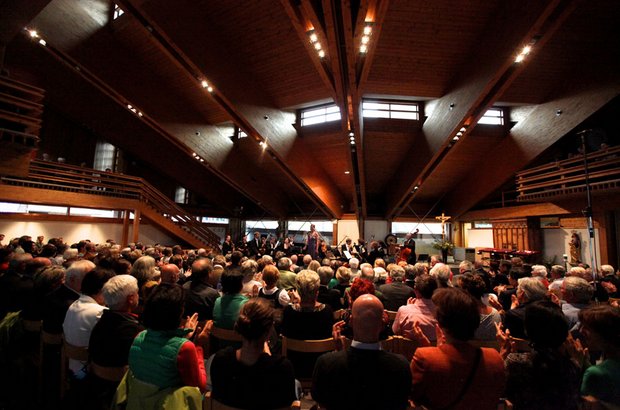 Lech Classic Festival – the successful concept
With masterpieces that are hardly ever found in the usual everyday concert repertoires in previous years, the Lech Classic Festival provides surprises.That much has been revealed but not much more. Already proven to be a fantastic event location, the Lech church and its outstanding acoustics is also being used to the full again this time.
Impressions and more information at: www.lech-classic-music-festival.com
Haven't you heard enough yet? Definitely not! Then you certainly should not miss out on this first-class classical music event. Send us your non-binding enquiry now for the Lech Classic Festival and reserve your ticket straight away. Be there when it's said: Lech starts to make music. In the most beautiful sounds of classical music. Look forward to your top event in the mountains of Lech now.