THE BRAUNARL RESIDENCE
It's mainly the people…
We are often asked what makes our residence special. Sure, we could say we have the most beautiful apartments or the best breakfast. But we are honest and say that's all a question of taste. But what really makes us special is our keen instinct. In particular for our guests. We simply see what does them good and what moves them. And we love giving our heart and
soul to conjure up the most wonderful holiday in Lech am Arlberg out of this. We, therefore the people at the Braunarl residence, are your companions for your most wonderful trip to Lech. Every single one of us plays their own part, which they totally live for.
Anna-Katharina Gusner
I am your hostess at the Braunarl residence. Born in Lech, a mountain fan and family person. The born and bred Lech in me says show your guests the most stunning spots of the Arlberg. They are simply too beautiful to remain hidden. The mountain fan in me says accompany your guests on the most spectacular trails. And show them how precious it is to explore your own limits and listen to the signs of the mountains. And the family person ... well they are pretty crucial. As it says to me, always be true to yourself and keep the most important thing that defines you as a person. Warm sincerity.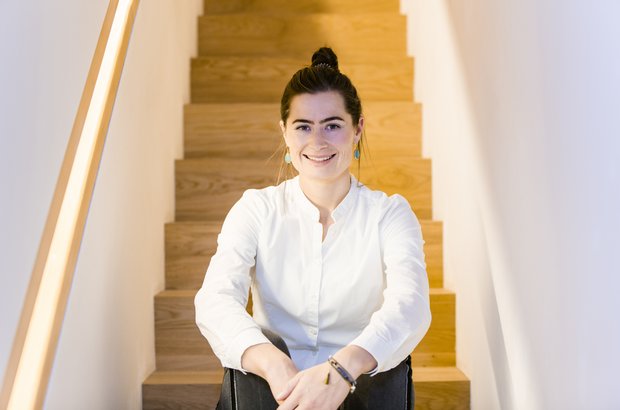 My family, the Muxels
Always there for me, supporting me in everything. And also always there for you. My family and the entire Aurora team also organise a pretty large chunk of your special holiday happiness. With love and enthusiasm we provide you with many hours full of discoveries, indulgence and a love of life. Right in the middle of magical Lech am Arlberg, with us at the Braunarl residence. We look forward to seeing you!
Get to know us and the Braunarl residence better. Unfortunately, we will not be coming to visit you. But you can visit us in Lech. And believe me, it's worth it! Book your unforgettable holiday in magical Lech am Arlberg today. With us at the Braunarl residence!