A summer with Braunarl's sunshine in your heart
Apartments in Lech am Arlberg
You will instantly sense it when you enter our residence. We have brought the radiant sunshine of the Arlberg summer into our residence. And we as your hosts also carry a little bit of the sun in our hearts. You will sense this again in the little details that give our Braunarl residence its uniqueness. You can see it in our eyes when we have the pleasure of providing you with the most wonderful holiday experiences. Sure, we do not do this on a large scale.
But sometimes it's simply the little things that matter more. Especially when you can feel the values behind them. Because we cherish a real love for our home of Lech and because we want to share that real passion with you. That's why you should visit us at the Braunarl residence. We hope you have a sunny, happy time with us!
Your spot for warm sincerity in the heart of the Arlberg region
Our Braunarl residence is nestled into a magical setting and could not be situated any more beautifully. The magnificent Lech mountains are right on your doorstep. Situated between 1,450 and 2,800 metres altitude with countless hiking options for ramblers and mountaineers. There is a fantastic view over the Omeshorn and down into the Zugertal valley from our idyllic sun terrace. The mountains all around the Braunarl residence invite you to enjoy total solitude. And the lovingly designed apartments do the same. You can feel at home at the Braunarl. Or put another way, we hope that you see our Braunarl residence as being a bit like home.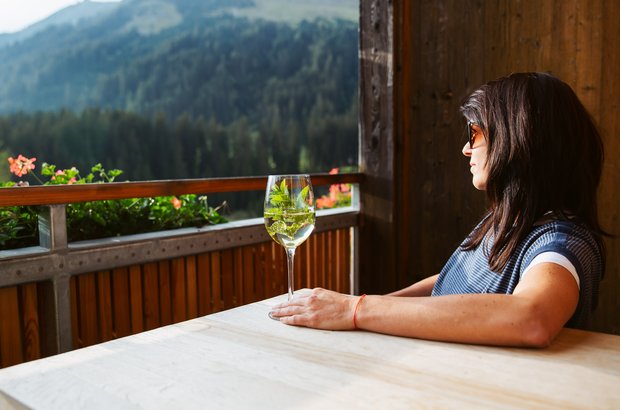 What you will find at the Braunarl residence
There is room for 2 to 6 people who want to enjoy a magical holiday right in the middle of Lech in the light and comfortable holiday apartments in our shingle house. And who want to explore summer in the Lech mountains all on their own. The apartments are the ideal retreat for relaxing after all your activity. They catch you when you simply want to let go. And certainly when you're totally exhausted too. At the end of the day there's a great deal to experience around the Arlberg.
A small but lovely wellness oasis awaits pleasure-seekers at the Braunarl residence. We think it's ludicrously cosy. But test it out for yourself. The sauna, steam bath, solarium and chill out room provide you with an indulgent way to round off the day and a wonderful spot to "take it easy".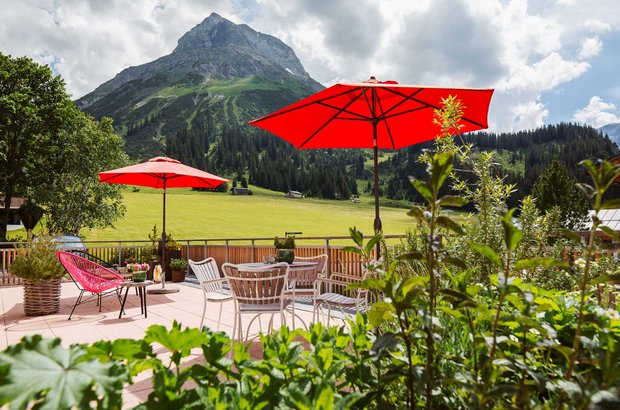 Is that enough great reasons to spend your next summer holiday at the Braunarl residence? Contact us simply and easily and send a non-binding enquiry to the Braunarl now, your residence in Lech am Arlberg.