THE BRAUNARL RESIDENCE
Our extra services
The Braunarl Service PLUS extras
With or without breakfast, with the Braunarl Service Plus you enjoy an indulgent time at the Braunarl residence. We love spoiling you!

Shopping service
On request, we will stock up your fridge before you arrive. Milk, butter, bread, eggs ... an "indulgent starter pack" for your holiday. Price depending on order.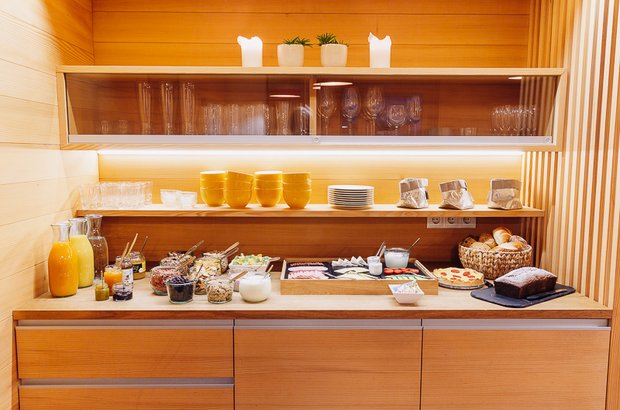 Breakfast buffet or fresh rolls service
A good start in the morning – breakfast buffet at the Braunarl for the price of €16 per person. Fresh bread rolls on your holiday apartment door in the morning. Fresh rolls service. Price depending on order.
Lech Card:
"If you are looking for extraordinary experiences all inclusive on vacation, the Lech Card offers a lot of holiday fun."