APARTMENTHAUS BRAUNARL
Useful facts for your stay
Measures in Haus Braunarl
We in Haus Braunarl, too, make every effort to properly implement the Corona-measures in order to let you enjoy a safe holiday. That's why we observe all hygiene measures as ordered by the authorities. In addition, our staff is trained and tested for Covid-19 weekly. Our feel-good area with sauna, steam bath and chill out area is opened.
Modified cancellation terms summer 2021
It is important to us that you have a good feeling even before making your way here. That's why we have adapted our cancellation terms to the current situation. Up to 14 days before arrival, cancellation is free. Your deposit will be credited towards your next stay with us. We look forward to seeing you at a later time, in case you want to postpone your stay. In other respects, the general cancellation terms according to www.hotelverband.at apply.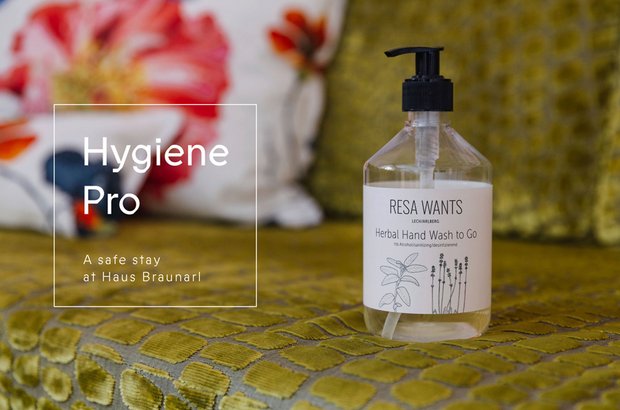 News
No quarantine on entry to Austria (note return plans for home country)
Entry tests:

Antigen test: 24h; PCR test: 72h

Test exceptions:

Recovered people: people who were infected with Sars-Cov-2 are exempt from testing for six months after recovery
Vaccinated people: Since 15.8. only a full immunisation (second vaccination or vaccination where only one vaccination is scheduled) is valid as proof of vaccination. A first vaccination is no longer sufficient.

If 3G (vaccinated, tested or recovered) proof cannot be provided, travelers must register electronically before crossing the border (pre-travel clearance) and take a test within 24 hours.
When using further services in the hotel, a self-test must be carried out regularly on site from a stay that exceeds the validity of the entry test (possibility at our house; validity: 24 hours).
When leaving Austria, you will need a PCR or antigen test, depending on your home country.
Possibility at sport.park.lech (bring photo ID):
No compulsory wearing of masks in gastronomy & hotels (guests), obligation to wear regular masks in public transport and shops
No compulsory minimum distance
Further information here: https://www.lechzuers.com/en/safety-1 | www.austria.info/en/service-and-facts/coronavirus-information
We also recommend the COVID insurance from the province of Vorarlberg.
Information from the region
The region Lech Zürs could gain experience in dealing with Covid-19 this summer, and is thus optimally prepared for the coming winter. To keep you updated with what's new, the region page always holds ready the current developments. Find the safety information for your winter holidays here.