The mountain is calling: with lots of hiking trails and numerous spots to explore and experience
Hiking in Lech
An authentic experience
Head up the mountain and throw yourself into adventure. A holiday at the 4-star Hotel Aurora or the Braunarl residence is at the same time a hiking holiday right on your doorstep. It's not surprising as you are right in the thick of things in Lech am Arlberg. All you have to do is pack your backpack and off you go.
Over lush pastures and winding paths, over clear streams and soft forest floors, up hill and down dale. The region is packed full of variety. A 350 km large network of hiking trails with several possible refreshment stops in traditional mountain huts awaits you.
Captivating scenery: and you are guided safely
There is a feeling of freedom in the air when the region's peaks invite you into their majestic world. Upon request and advance reservation, we will be happy to organise professional mountain guides for hiking in Lech am Arlberg and the associated summit experiences for you. Including secret tips and virtually hidden spots. It's not uncommon to discover chamois, ibex or marmots here between embedded mountain lakes, such as the Spullersee or the charming rugged higher altitudes of the Lechtal Alps. A world of mountains that is more than happy to share its diversity of flora and fauna with you. Naturally, Diana Muxel from the Aurora and Anna-Katharina Gusner from the Braunarl are also happy to reveal the most stunning trails to you without a hiking guide. Although saying that they are in fact all beautiful anyway.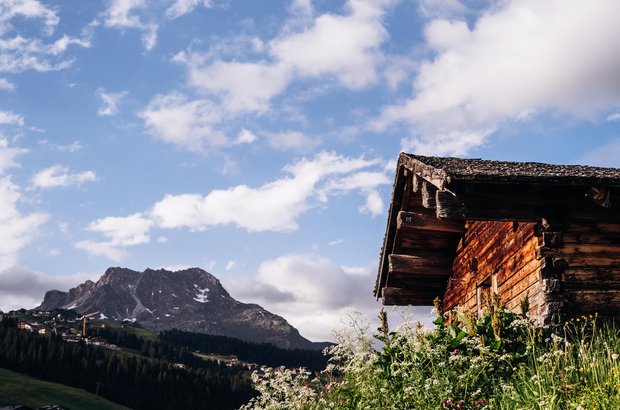 Safe guidance in a tempting landscape
The mountains around Lech am Arlberg present hikers with unique variety. Lush, blossoming pastures, cheery babbling mountain streams and soft forest floors, populated by vibrant and boisterous animals. A wonderful feeling of freedom and tranquillity emanates. Straight from the hotel doorstep you head out into these inspiring natural surroundings – an invitation to enjoy refreshment for body and mind, as well as authentic and action-packed adventures. Enjoy an enriching and valuable time and get to explore the flora and fauna in Lech in all its glory.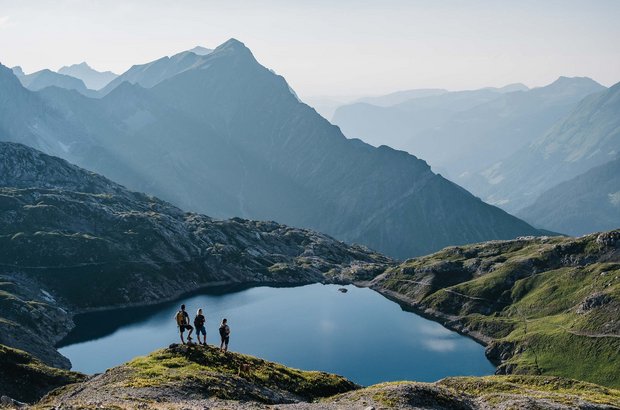 Heave a sigh of relief and take a break: highlights for your body and heart
Wonderfully refreshing. That's how many guests describe their hiking holiday in Lech am Arlberg even after the first 10 minutes. Regardless of whether you are looking for a sporty challenge or prefer leisurely hikes – the mountain air enriches your body and health. At the same time it affects all your senses. Fortified you can look forward to numerous managed farms that provide a cosy and well-earned break with regional specialities and a good portion of Vorarlberg hospitality.
Do you love the mountains and appreciate genuine hospitality? Then you should send a non-binding enquiry to the Hotel Aurora or Braunarl for your next hiking holiday on the Arlberg now.