Summer at Hotel Aurora in Lech am Arlberg
Hotel Aurora - Your Hotel in Lech am Arlberg
Summer is colourful in Lech am Arlberg! Colourful with so much beauty, adventure and variety. The incredible beauty of nature and the mountains in Lech leave deep impressions in our hearts that remain with us for ever. There are imposing peaks to be conquered, the chamois and ibex to be admired from a distance, sometimes even up close.
And the many thrilling adventures that the outdoors offers us here. The magical hikes and tours, the variety of cultural options and above all the luxury of being by yourselves. In untouched nature with your loved ones – well accommodated at Hotel Aurora where we do everything to make your summer in Lech am Arlberg the most wonderful ever.
A 4-star holiday in Lech am Arlberg
Hotel Aurora exudes a stylish ambience, offers first-class regional cuisine and the best location for your most magical summer holiday. But above all it's the many little details that give our hotel that certain something special. The heart-warming feelings, the lovely details and the many sunny moments are what should always remind you of your holiday with us in Lech am Arlberg.
The hotel's outstanding location against the picturesque natural backdrop of the Arlberg mountains provides the ideal conditions for an all-round successful holiday for you and your loved ones. Be sporty and active with hiking and mountain biking or Nordic walking and fishing. Or relax in the hotel's own spa! Sauna, steam bath, massages and more are a real treat after thrilling outdoor adventures during the Lech summer.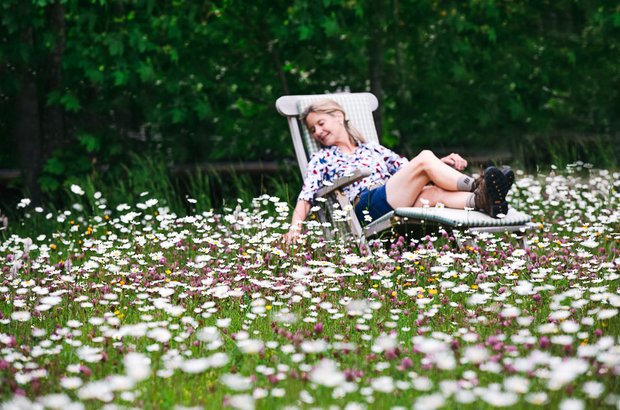 A variety-packed summer in Lech am Arlberg
We will be happy to show you the most beautiful aspects of summer in Lech and are always there to assist you with planning your eventful summer holiday. Because we know Lech like the back of our hand we have a whole load of insider tips up our sleeve for you. And if you like immersing yourself in a world full of culture, away from sport, Lech offers you more than just one cultural highlight. Summer smiles most beautifully here in Lech. Whatever you are expecting from your summer days in Lech – our wish is that the experiences remain a wonderful memory for you for a very long time to come.
The team at Hotel Aurora will be happy to organise a magical summer holiday for you in Lech. Send your non-binding enquiry to us straight away!