The story behind our message
Mountains for the soul
That's mountains of wellbeing
When you think of Lech you think of mountains. Of these proud and majestic sky scrapers that magically transform the wintry Arlberg region into a snowy paradise every year time and time again and invite efficient hiking fans to its peaks in the summer. Lech loves its mountains. Just as we do at the Aurora. As regardless of how long one or two team members have been here, some their whole life, the mountains still manage to touch our hearts and souls, and sometimes in fact even more with time. More. As the whole landscape plays a part.
In coordinated and unaffected cooperation. And that's how we run the Aurora too. In pleasant cooperation. To do the same for the exemplary nature outside and give you, dear Guests, mountains for the soul. Naturally there are not literally mountains in the hotel itself. But mountains of sincerity. Mountains of pleasantries. Mountains of service. Mountains of highlights. Mountains of indulgence.e
Fascinating nature: a little ode to joy
"A mountain would never say to you that you are not up to it. A meadow of flowers would never come up with the idea of finding itself more beautiful. A lake would never think you weren't interested enough to dive in ... The only thing that nature wants is that you sometimes spend time with it. In Lech. At the Aurora. Where must and should are dropped from be. And can is seen as like. To be able to be how and where I like. That's pleasure, that's relaxation, that's freedom."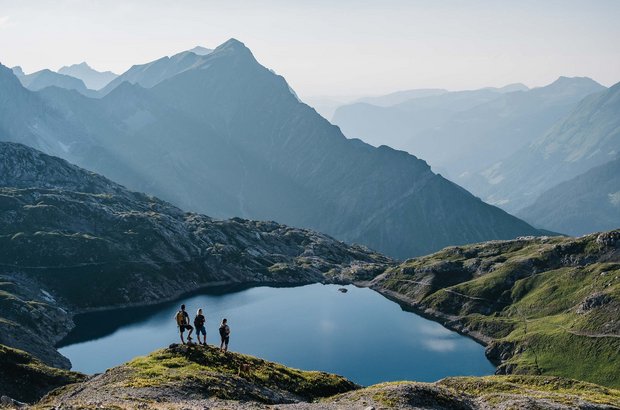 Wellness up the mountain: chill out oases indoors and outdoors
Simply let yourself go for once, relax and enjoy the peace and quiet. Here you can not only find plenty of space for that but the mountains around Lech also contribute to a successful overall combination. The combination of mountains, wellness, comfort and cuisine make the Aurora in Lech a unique oasis in the Alps.
Mountains of holiday time – just for you! Don't wait any longer and send us your personal enquiry for your holiday to switch off and recharge your batteries now. In the impressive mountains of Lech.