For the body and heart: In fact sport for all the senses in Lech am Arlberg
Running and nordic walking
Your soul wants to be moved
Running and Nordic walking are without question two valuable sporting activities that do the body the power of good. And gets your pulse racing. In fact in many respects in Lech, as with two starting points, ten select routes and roughly 54 kilometres in total what is on offer here
is a real sporting attraction. And then there is also the alpine landscape and therefore endlessly more reasons to tie up your shoelaces.
Around the Hotel Aurora and Braunarl residence: newly designed routes
Several Nordic walkers and runners are drawn into the region's dewy nature before or after their sumptuous and regional breakfast. At the same time, the clear and well structured markings that include the control system specially developed for the "Lech-Zürs Arlberg running and walking trails" also impress alongside the beauty for the eye to behold. Cleverly structured it turns every activity unit into great running fun. The two board system, consisting of direction and distance boards, provides a summary of the kilometres run per section alongside information about the direction and distance. As a result, any athlete can monitor their compliance with their personal speed and heart rate targets, for example from a medical check-up. In addition, you can instantly see from the marking whether it is a running route in Lech, trail running route or Nordic walking route.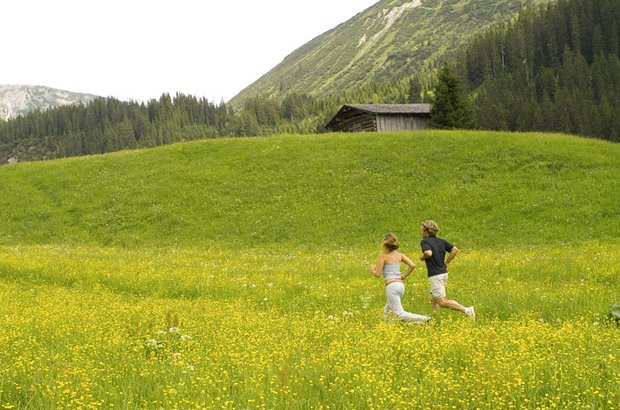 Completing a running camp with Sabine Rainer is recommended for even more intensive training. Regardless of whether you're a beginner or advanced runner, training together in the wonderful outdoors and clear air offers the perfect training conditions and the possibility of completing a brilliant training camp with positive after-effects. These after-effects are evident in your recovery, ability to regenerate and improved performance. Running really does soothe the soul.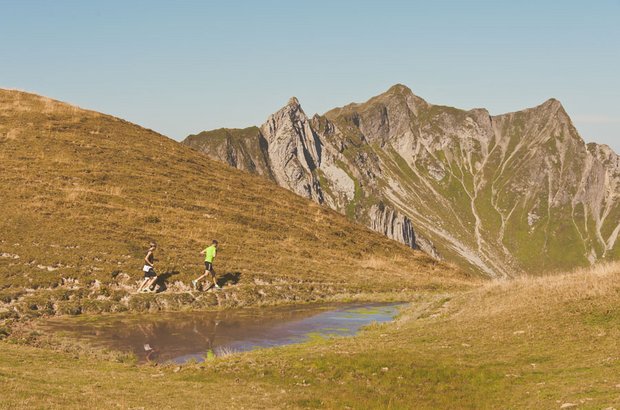 Three levels of difficulty: running and walking trails in Lech-Zürs
Depending on whether you're a beginner runner, have long found your own pace or simply enjoy variety: at the Hotel Aurora and Braunarl residence you find the ideal starting points for continuously starting your voyage of discovery. At the same time there are routes available to you in three levels of difficulty, all selected, tested and marked by experts.
EASY: predominantly flat to slightly hilly running and Nordic walking route that is particularly ideal for beginners and moderately advanced
MODERATE: slightly hilly route particularly for advanced and performance focused runners and Nordic walkers on the Arlberg
DIFFICULT: challenging Nordic walking and running route for advanced and performance focused athletes who have high standards for their training route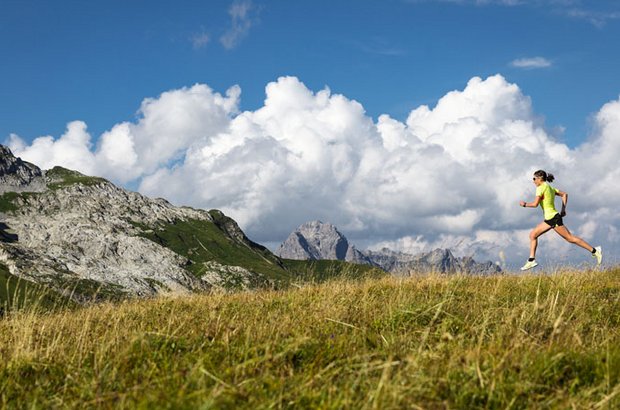 Look forward to activity that moves the body and heart – at the Hotel Aurora and Braunarl you are already in the starting blocks. Send us your non-binding holiday enquiry now.