One card for everything: an expression of true hospitality
Lech Card
The much more card

"With every day you stay longer, the Lech Card will be cheaper for you"
| | |
| --- | --- |
| Days | Prices |
| 2 days (1 night) | € 23,- |
| 3 - 7 days (2 - 6 nights) | € 36,- |
| 14 Days | € 67,- |
| 21 Days | € 92,- |
| Seniors from 70 years - born 01.01.1950 or earlier | - 30% |
| Children up to 14 years - born 01.01.2006 or later | FREE |
| More details on request. | |
Some people call it the Lech Card - the much more card and others lovingly call it the Lech Master Key. This second name definitely fits as you can actually get to almost anywhere with the Lech Card. And get in anywhere. You get the Lech Card - the much more card up 1 night and up to € 23,- per person.
The Lech Card is recommended for hiking and family holidays. Therefore, children up to 14 years (born 01.01.2006 or later) get the Lech Card for FREE. Morever the Lech Card is also a holiday card, with that you get reductions also for bad weather alternatives.
Admission to the start: sport, fun and culture on the Arlberg
Be it for families, mountain enthusiasts, sports fans or culture lovers – with the Lech Card it is really easy to organise every day totally differently. And in fact totally conveniently. As a result you can really easily gather a whole range of various impressions and pursue different interests. Kind of a holiday package for every guest. Play tennis today, go on a guided hike tomorrow and play a round of golf the day after tomorrow while the kids are letting of steam at the Kids Active Club? But definitely in Lech.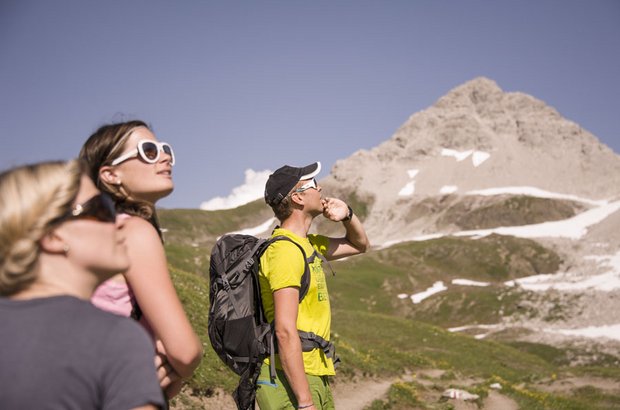 A summary of all the benefits
Cable cars and chair lifts on the Rüfikopf, Petersboden, the Lech-Oberlech and Steffisalp cable cars
Free transfer with the blue local bus
Entrance to the "Zugertal"
Attractive kids program
Guided hikes (herbal trip, "Geoweg")
Entrance tothe forest swimming pool
Entrance to the "Walser Museum", "Lecher Musuem" and the library
Reduction at Lech Card partners (Spielpark Buxbaum, Schröcken high ropes course)
1x a week - guided hiking tours f.ex. to the "Körbersee"
2 hours bowling per Lech Card at the sport.park.lech
Guided E-bike tours
NEW in summer 2020: From 1/7/2020, the Seekopfbahn chairlift will provide convenient access to a wonderful, high alpine hiking region.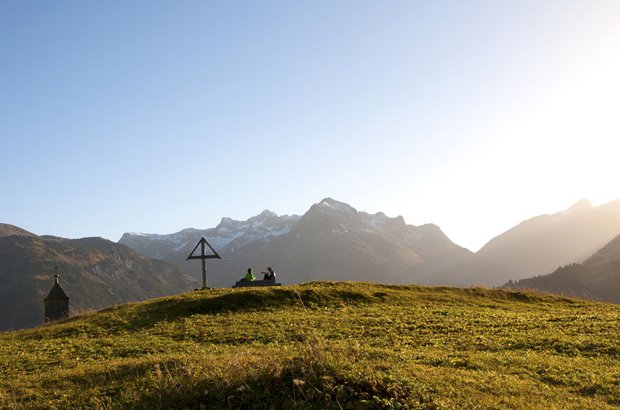 That's how versatile your holiday in Lech is: Send your non-binding enquiry to the Hotel Aurora or Braunarl residence now and up 1 night, you will get the Lech Card up to € 23 per person. We will inform you about everything else.