For your perfekt holiday in the Hotel Aurora in Lech
Good to know
Measures in Hotel Aurora
We in Hotel Aurora, too, make every effort to properly implement the Corona-measures, in order to let you enjoy a safe holiday. That's why we observe all hygiene measures and distancing rules as ordered by the authorities. In addition, our staff is trained and tested for Covid-19 weekly. Our private spa currently has longer opening hours: from 13:00. (On demand also earlier.) Per cabin, only persons from the same household/tour group are permitted.
In the afternoon from 14:00 to 17:00, as well as on our closing day from 15:00 to 19:00, we also offer you food so that you will lack for nothing and can enjoy a relaxing stay.
In order to offer you a carefree breakfast experience, we have slightly redesigned our buffet. Our dishes are freely available, yet still optimally protected. For culinary delights in the morning.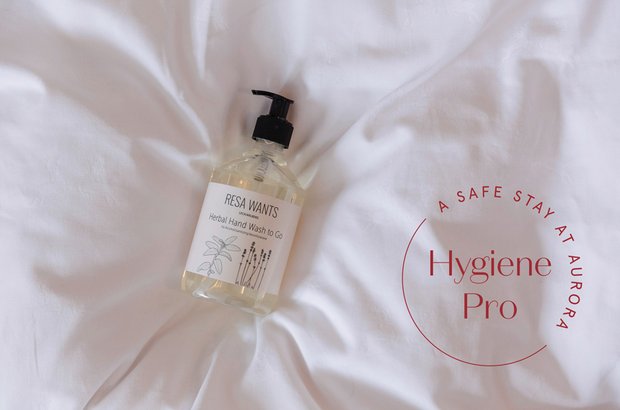 Modified cancellation terms summer 2021
It is important to us that you have a good feeling even before making your way here. That's why we have adapted our cancellation terms to the current situation. Up to 7 days before arrival, cancellation is free. Your deposit will be credited towards your next stay with us. We look forward to seeing you at a later time, in case you want to postpone your stay. In other respects, the general cancellation terms according to www.hotelverband.at apply.
More important information
Arlberg ski area
Due to the current situation, the region has prepared a package of measures. So that there is nothing in the way of your skiing fun any more. More information about this can be found here.
Lech ski school
To allow the skiing lessons, too, to be held under safe conditions, Lech ski school has drawn up a few guidelines. These are regularly updated in continuous coordination with other partners. A safe procedure promises pure fun on the slopes for everyone! More information about this can be found here.
Information from the region
The region Lech Zürs could gain experience in dealing with Covid-19, and is thus optimally prepared. To keep you updated with what's new, the region page always holds ready the current developments. Find the safety information for your winter holidays here. In addition there is a Winterkodex Vorarlberg, which provides detailed information on the safety concept for winter tourism in Vorarlberg. All specified measures are also adhered to in the summer.
General information
Please fix your reservation with a written confirmation
Room occupation on the day of arrival from 15.00 o'clock
Please vacate your room by 11.00 a.m. on your day of departure, you can use the Aurora Private SPA all day long
Free underground parking space for your car
In our reservation correspondence we will inform you about everything you need to know, about cancellation conditions and the Europäische Reiseversicherung. GTCs according to www.hotelverband.at
Behaving dogs € 20,- per day without food + cleaning fee € 30,00.
Surcharges: Local tax € 3,20 per person/day (from 15 years)
Three or four nights stay bookable with arrival on Sunday or Monday or depending on booking situation
Please do not hesitate to contact us for further information. Enjoy your days with us at the Hotel Aurora.
We are looking forward to seeing you! Phone +43 5583 23 54 0. E-mail: hotel@aurora-lech.com