Recharge your batteries on holiday in Lech am Arlberg
Time out for the mind & soul in and around your hotel in Lech
The days speed by, everyday life puts a strain on our nerves with all its might, our own wishes and desires have to take a back seat. Give your senses and your soul space and new energy on holiday in Lech am Arlberg.
Experience the mountains of Lech with all the senses
Perhaps you can feel it, the ancient breath of Lech's mountains. The power of millions of years exudes from the ancient mountain ridges and peaks, the timeless looking mysterious forests and lakes. The Hotel Aurora gives you mountains for the soul: inspired by alpine nature you enjoy a combination of warmth, touch and crystal clear mountain air here with us.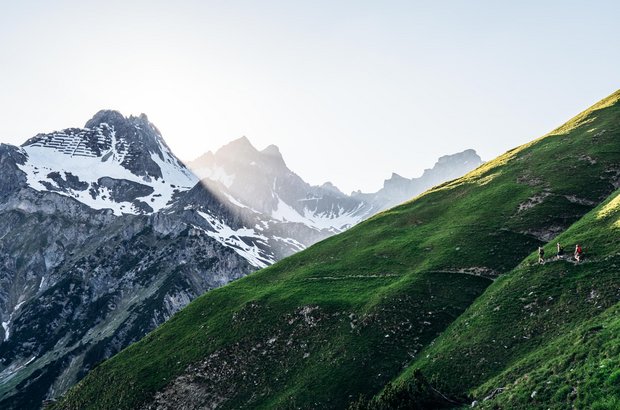 We are very familiar with our mountains in Lech
It's the many natural beauties that open our eyes to what is important every day. It's the many opportunities to be active. They let us take a breath and become one with the Arlberg's nature. Lech profoundly and deeply moves us. We have been part of these special mountains since we were born. Like soul mates. Nothing will ever banish the mountains from our hearts.
Always at the heart of nature, we have become very familiar with it. We know the way in which it reveals its most beautiful side to us. But also how rough it can sometimes be. That's the mountains of Lech. Magnificent in fact. We have the greatest respect for nature. We are responsive to it and feel with it. That's how we deal with our guests too. We listen to what you want and respect the way in which you want to experience Lech. We do everything to make it as beautiful as you dreamt it to be.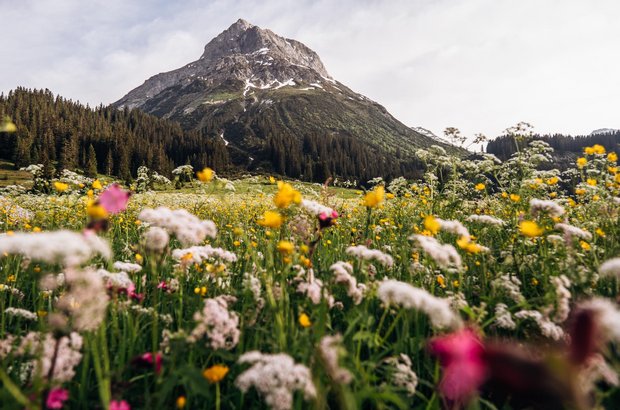 Top up mountains of energy - at the Aurora, your feel-good hotel in Lech
We would like to introduce you to the wonderful spots in Lech and the Arlberg. And especially to the mystical feeling that the unique nature here gives us. There is nothing we would rather see than the sparkle in our guests' eyes when they have seen chamois jumping.
Or have admired the dawn glittering in the snow. The morning light immerses the mountains around Lech in a golden red. And as the mountains wake up so does life at our Aurora. Every day we enjoy the most wonderful days that Lech has to offer with our guests. And every day we find out anew what it means to be a host with heart and soul. Whether you want to find your quiet retreat at our Aurora or are looking for adventure, it's totally up to you. We want your holiday to be the best experience you've ever had. Here you can top up mountains of energy!