Lech am Arlberg is a stage
Memorable events and entertainment
in the Lech holiday region
Lech am Arlberg is a stage
Anyone who thinks that Lech just consists of mountains and ski slopes can of course continue to enjoy them but is invited to look a little beyond them too. Away from the prepared fun in the snow and hiking trails awaits a cultural "neighbourhood". Lech village and its surrounding area. Exciting, entertaining, Lech delivers top events that are definitely worth more than just one visit. Come with us on an entertaining and certainly surprising cultural holiday in Lech am Arlberg.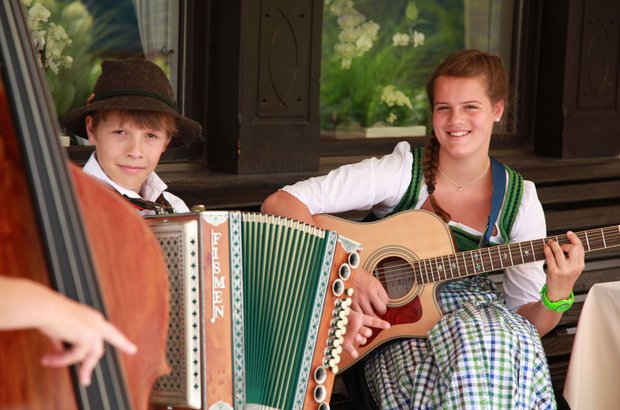 We want everything and a whole lot more
Summer events in Lech
Lech has not been known as being just for hikers and nature lovers in the summer for a long time now. For one thing, there is a lot going on for culture lovers in Lech. Be there at the Arlberg Classic Car Rally where more than 100 vintage cars make their way through magical alpine scenery or listen to interesting talks on healthy eating and the origin of some illnesses at Medicinicum Lech. Be captivated by classic sounds, reinterpreted, at the Lech Classic Music Festival, while aspiring artistic talent from music and the visual and performing arts are
offered a stage at the Festival LegeArtis. Jazz fans can in turn spend fine musical evenings with first-class international jazz musicians at the Jazz Bühne Lech. The area around Lech has so much to offer. From music to sculpture to the Philosophicum, an internationally recognised symposium where lovers of philosophy and culture dedicate themselves to the intellect. Be surprised by the unique culture surrounded by mountains.
One event after the next
Lech's winter
Have you already seen it? The snowy mountains are suddenly colourful! The cable car gondolas are transformed into disco gondolas. Fantastic Gondolas is the name of this unique mix of art, performances and live acts. It simply has to have been seen once. However, it's just one of numerous imaginative events that Lech and Zürs have to offer in the winter. Besides acoustic fireworks, The White Ring – the race and the Lech Mountain Trophy, the mood is great at après ski too of course. And anyone who wants to enrich themselves intellectually can listen to the renowned experts kicking off the season at the European Media Summit. Get
swept up in the excitement of sporting events, enjoy exceptional art against the backdrop of the mountains or celebrate the end to a successful day on your skiing holiday in Lech with après ski and ski shows. Tanzcafé Arlberg, where top musicians from different genres bring the sun terraces and bars to life in Lech-Zürs at the end of the season every year, also guarantees a fantastic atmosphere. You will get to know and love a totally new side to the Lech winter.
Combine summer diversity with cultural holidays in Lech am Arlberg
With a look at the numerous events in summer, varied holiday moments on the Arlberg are guaranteed. Send us your request for your next summer holiday in Lech am Arlberg today and experience the combination of mountain summer, art and culture.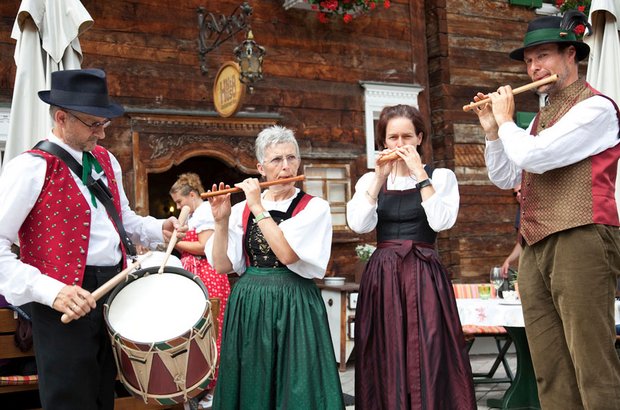 Combine winter sports with a cultural holiday in Lech am Arlberg
Take a look at our events. You're sure to find more than one highlight that you'd like to get to know. Don't hesitate and send us your enquiry for your next holiday in Lech am Arlberg today. Immerse yourself in art and culture and enjoy the many special events around Lech!