A family business with extensive experience
Over 50 years ago, my parents named their small yet cosy 'Aurora' after the Goddess of Dawn. Perhaps it was this goddess who woke them up early every day. Or perhaps it was their anticipation at seeing the guests. They always enjoyed being hosts and ensured people enjoyed a wonderful and unforgettable holiday.
I, Diana Muxel, was born into this joy. And over many years, 'Aurora' developed from a small inn with 8 rooms and one shared shower on the floor (!) to a 4-star hotel with 24 rooms.
The Aurora team – heart-warming and warm-hearted
Hotel Aurora is a charming family business with a lively tradition and a happy, young and straightforward team of employees. It's both exciting and wonderful that both of the Muxel daughters, Maria & Anna-Katharina, work at the Aurora and Braunarl. Genuine hospitality runs in the family.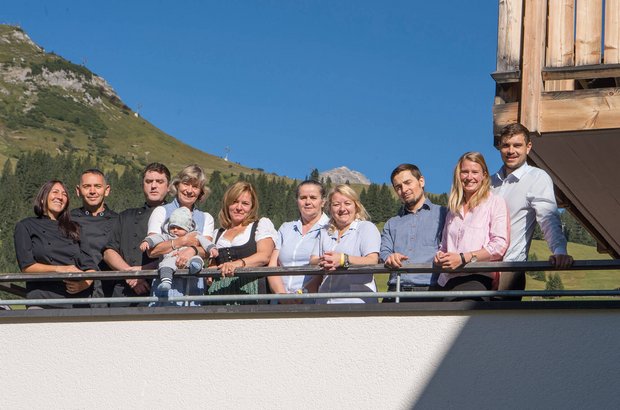 The family
Maria looks after the reception, handles the marketing division and has a good eye for photography. Anna-Katharina took over the Haus Braunarl from her aunt. She tends to the holiday apartments with charm and passion and handles the reservation work for both hotels. David, Maria's husband, is responsible for carrying out various repairs and renovations at the hotel and for the technology. In the evening, he is on hand to select the fine wines and provide advice.
The magicians
Markus, our chef, is a source of zest and new ideas. "Our guests should enjoy fine dining: healthy, varied and light with lots of vitamins, all carefully and freshly prepared!" He is creative and tireless. Illy creates the delicious cakes, desserts and starters with great care. Tibor is responsible for the vast array of crockery and ensuring that everything is sparkling clean!
The pampering team
Bislan is responsible for the delicious breakfast buffet. And when you return back to the hotel from a skiing or hiking trip on the Arlberg, Andrea is there waiting with some fragrant teas, delicious coffees and home-made cakes. Andrea is our charming head of service.
The good guys
Vesna, Kristina and Augustina are responsible for the rooms and all the laundry. They have known each other for many years and work in unison. Goran, Vesna's husband, is responsible for the technology, snow clearing and pathways as caretaker.
Our philosophy – gifting a piece of our homeland
We want to give our guests a breath of fresh air. It's all about sincerity. The authentic and natural. The regional and original. Lech is our homeland. Our great passion. From the ground upwards. We know this 'little big village' and small and large treasures of the Arlberg like the back of our hand and want to share our passion with you, our valued guests.

The Aurora motto of 'Mountains for the soul' does not just refer literally to the mountain world where we are based. Mountains for the soul also means mountains full of well-being for the soul. Mountains full of warmth for the soul. And mountains full of hospitality. We look forward to welcoming you. Any time.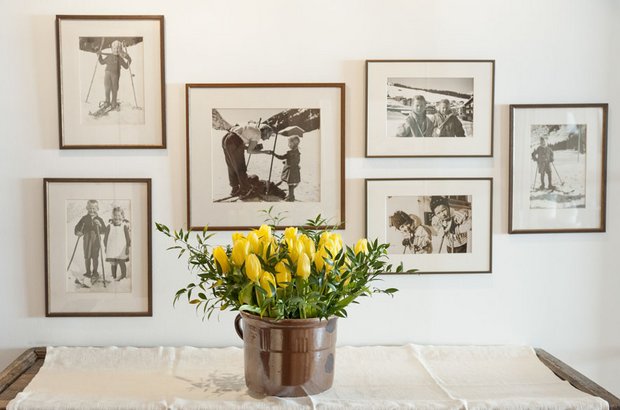 Plenty of 'mountains for the soul' await you. Simply send us an enquiry about your wonderful mountain holiday in Lech am Arlberg.