Auroras Last Minute
Monday, 27.7.20 to Sunday, 2.8.20
1 double room at the price of € 224,00 per night
Thursday, 30.7.20 to Monday, 3.8.20
1 double room at the price of € 224,00 per night
Saturday, 1.8.20 to Friday, 7.8.20
1 comfort double room at the price of € 250,00 per night
Sunday, 9.8.20 to Saturday, 15.8.20
1 double room at the price of € 224,00 per night
Saturday, 15.8.20 to Friday, 21.8.20
1 comfort double room at the price of € 234,00 per night
1 single room at the price of € 130,00 per night
Sunday, 23.8.20 to Thursday, 27.8.20
1 double room at the price of € 214,00 per night
1 single room at the price of € 120,00 per night
Sunday, 30.8.20 to Sunday, 6.9.20
1 double room at the price of € 214,00 per night
1 single room at the price of € 120,00 per night
Saturday, 5.9.20 to Saturday, 12.9.20
1 double room at the price of € 214,00 per night
1 single room at the price of € 120,00 per night
Saturday, 12.9.20 to Sunday, 20.9.20
1 double room at the price of € 214,00 per night
1 single room at the price of € 120,00 per night
Saturday, 19.9.20 to Thursday, 24.9.20
1 double room at the price of € 214,00 per night
1 single room at the price of € 120,00 per night
Other remaining places on request!
With half-board and all the Aurora inclusive services
Use of the Aurora private SPA with sauna, steam bath, chill out room
Ski pass bookable on request
Plus local tax € 2.40 per person/day (aged 15 and over).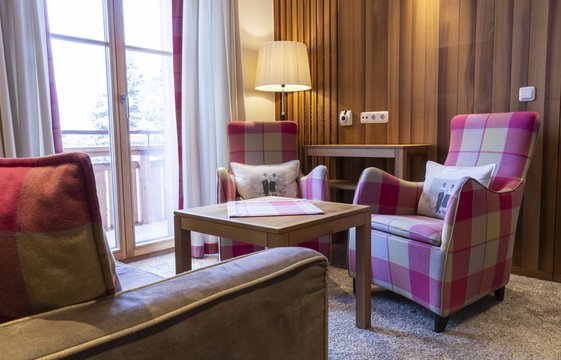 All-inclusive prices are to be understood as FROM-offers per person in a double room. Other categories on request.