Archery, canyoning, climbing, geo-caching: the exclusive summer package
THE OUTDOOR CARD
A THRILL MEETS ECSTASY
Although geographically Lech is situated in Austrian's most western federal state, it is positioned almost in the middle between Vorarlberg and Tyrol. It's therefore not surprising that outdoor fans of both regions arrive in Lech for a week of adventure, a fun weekend or a spontaneous tour. However, Austrians are not just attracted to the Arlberg's spectacular mountains scenery as there is always an adrenaline kick anyway with canyoning, archery and
climbing. With the Lech OUTDOOR CARD, you can experience the greatest mountain adventures in the best possible way - the Hotel Aurora and the Haus Braunarl offer the ideal starting point and you will find yourself in the middle of a holiday experience. Ideal for families with children and as a bad weather program. The Lech Outdoor Card is available for one to six days. We are happy to inform you.
Top-notch summer sports: experience nature up close
That is one of the wonderful advantages of the 4-star Hotel Aurora and Braunarl residence: both hotels are situated so that both excitement and relaxation are possible. Some people are attracted by a quiet day tour into the nearby mountains on the doorstep. Others are looking for a thrill. And they find it. From 5th July to 5th September adventure-minded individuals experience a packed programme in the Lechtal Alps from Monday to Saturday where every day focuses on a different topic. From white water conquerors to archers and climbing aces to trail runners and mountaineers.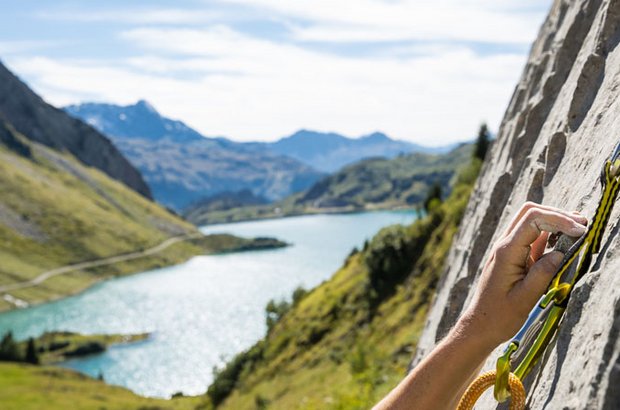 The weekly programme
The Lech OUTDOOR CARD is valid when combined with overnight stays and offers the following advantages:
The Arlberg Alpin weekly programme worth EUR 295.00
Adults: EUR 25.00 per day, 3-5 days EUR 75.00
Children (up to 14 years old); EUR 15.00 per day, 3-5 days EUR 45.00
Shuttle service
Guaranteed to take place with just one participant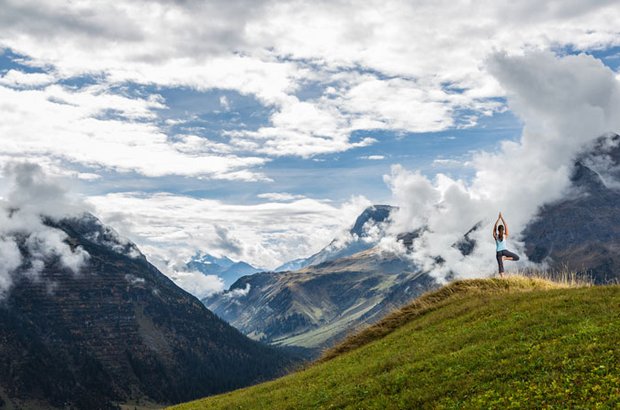 Weekly programme:
Monday - Hydrospeed
Tuesday - Climbing at Rüfikopf
Wednesday - Family canyoning
Thursday - Archery in the Burgwald
Friday - Family canyoning
Registration possible up to 6.00 p.m. at the latest the evening before at reception. We would be delighted to be part of your adventurous stay in Lech and look forward to your non-binding enquiry.